Experience a world of flavour with our incredible Single-Origin coffee!!!
★★★★★ Rated 4.9/5 By Happy Coffee Lovers
✅ Incredible Taste
✅ Barista Quality Coffee At Home ☕️
✅ Eco-Friendly Recyclable Packaging ♻️
Regular price
$11.00
Sale price
$11.00
Unit price
per
Sale
Sold out
Flavor:
Nuts, Cocoa & Orange Zest

Process:
Washed
Growing Altitude
1200 - 1400m above sea level
Harvest Period:
Mar - July

Our recommended drinks:
Espresso, Latte, Macchiato, Cortado
Less pretentious more coffee.
The secret to great coffee starts with the beans but you know that you've been drinking it for longer than you can remember. We're not going to try to sell you on some new-fangled science fiction on how we have created some fancy high-tech laboratory to travel back in time and acquire a never before tasted prehistoric bean with *Insert pretentious coffee tasting notes here* that is going to revolutionise how everyone drinks coffee. 
What we will try and sell you on is how we have carefully selected and taste-tested all our products and if we don't like them we don't sell them as we know no amount of syrup or fancy aero-pressing will distract you from bad coffee.
All our coffee's score a minimum of 83/100 on the SCA grading scale and are the same products we use in our coffee houses.
View full details
Get Barista Quality Coffee At Home In Three Easy Steps!!!
Step 1.
Pick Your Beans & We'll Roast Them On Demand!
After you place your order, Our team will get to work expertly roasting you some of the best speciality coffee around 😁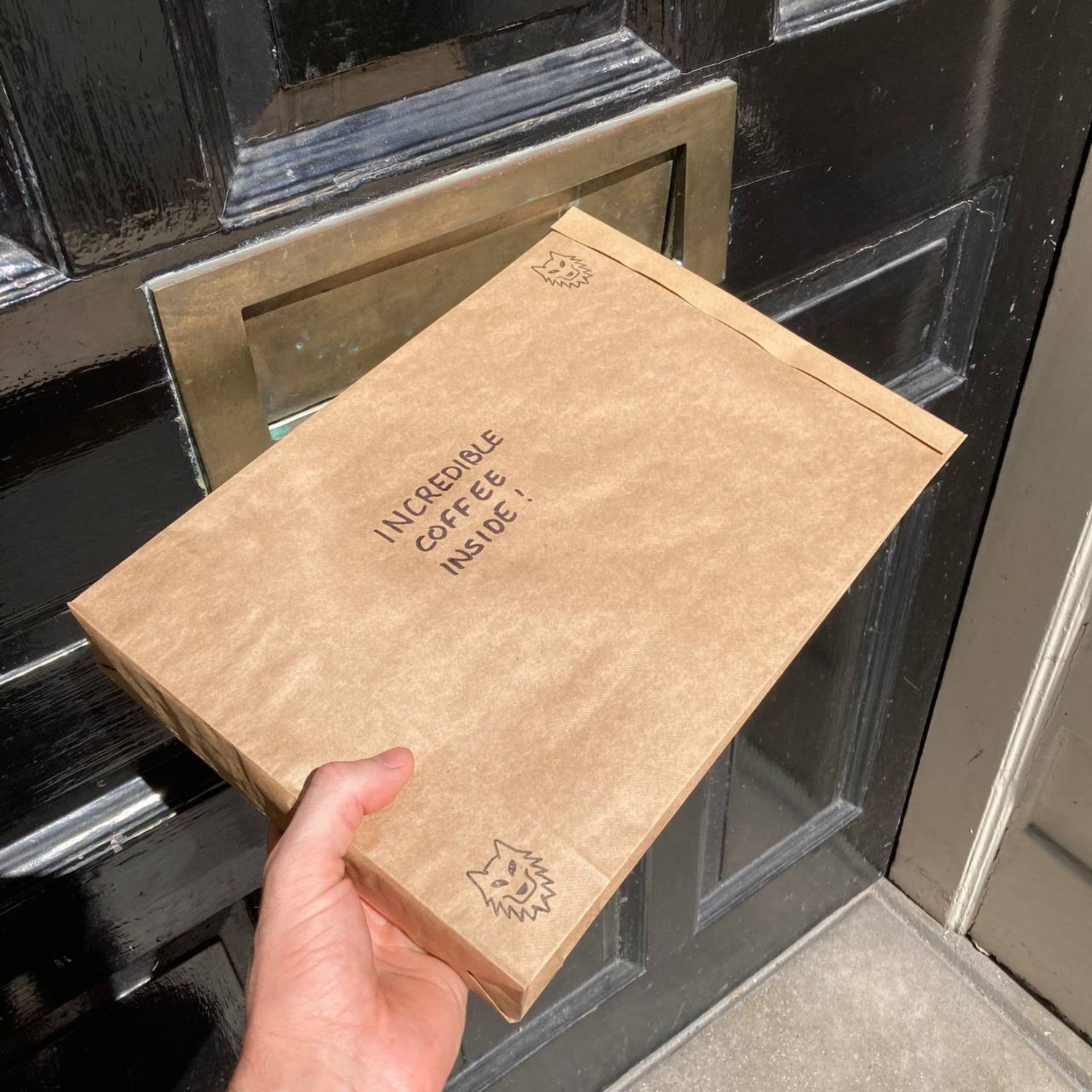 Step 2.
We'll Ship It Out FAST!
We'll get it to you super fast via Royal Mail - First Class in an eco-friendly carbon-neutral kraft paper package! ♻️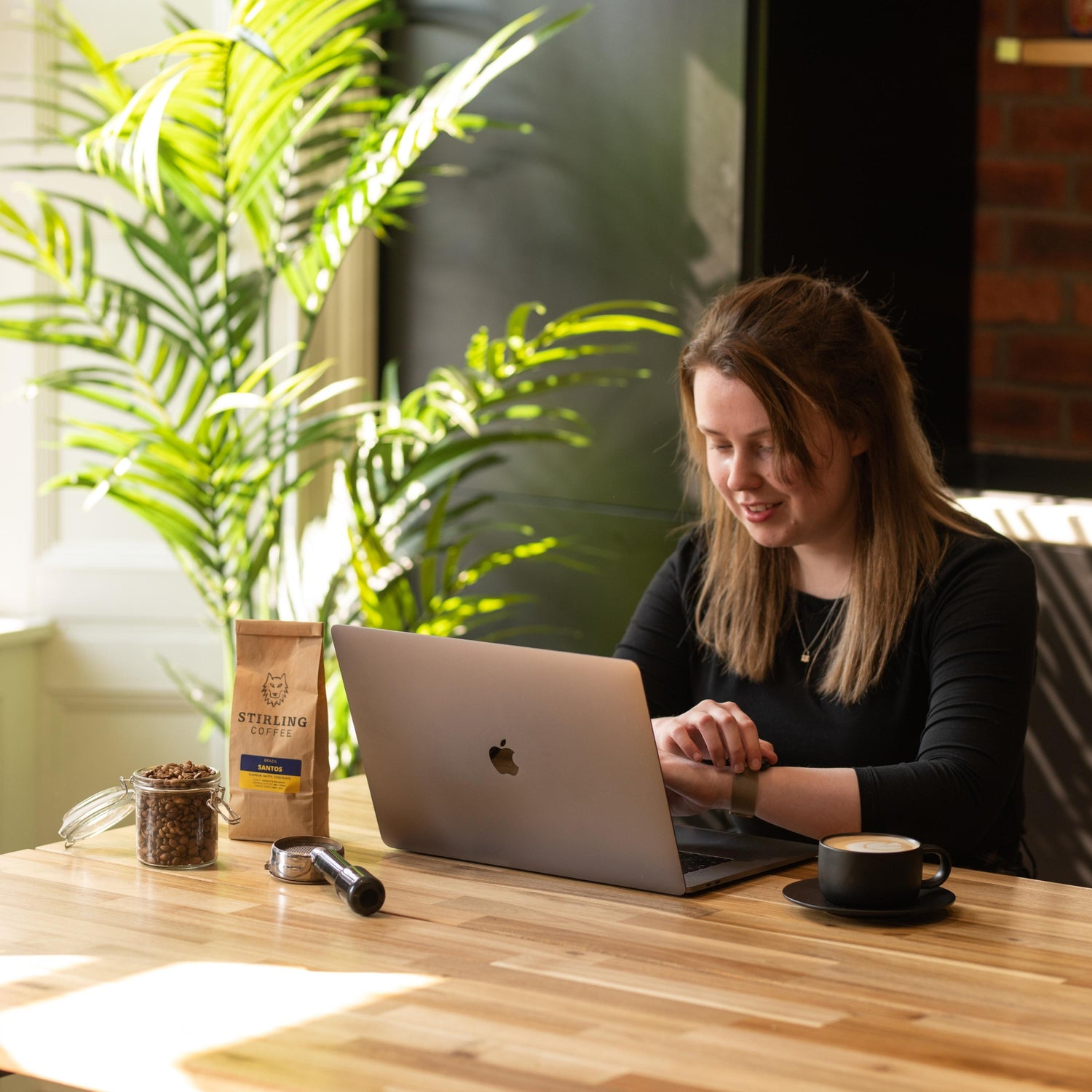 Step 3.
Barista Quality Coffee In Seconds!
What are you waiting for?! Rip open that bag, start pulling yourself some utterly incredible espresso shots or pour a filter or two and enjoy four delicious coffees from across the world!!! ☕️