Experience a world of flavour with our incredible Single-Origin coffee!!!
★★★★★ Rated 4.9/5 By Happy Coffee Lovers
✅ Incredible Taste
✅ Barista Quality Coffee At Home ☕️
✅ Eco-Friendly Recyclable Packaging ♻️
Regular price
$41.00
Sale price
$26.00
Unit price
per
Sale
Sold out
For The Adventurous Coffee Lover!
Each month. We will send you a curated selection of incredible tasting coffee's from the far corners of the globe!
From Costa Rica to Vietnam and everywhere in-between. We will leave no stone unturned or coffee bean un-roasted in this case. To bring you the ultimate selection of great-tasting. Premium quality coffees. Every month!
Imagine for a second, waking up, you venture to the kitchen. Pop the kettle on ready for the first caffeine hit of the day. You open the cupboard and immediately...
Shock! Waves of terror and heartbreak! You've forgotten to order more coffee...
But just when all hope is lost... a familiar knock at the door. Could it be, it can't, It is!
You're greeted by that friendly face of the local postman—a few steps back for social distancing. You look down and there it is that beautiful brown eco-friendly parcel of pure caffeinated joy right on time!
Just
when you need it!
That is the £20 Variety Subscription. 😂
TLDR: Get four bags of our incredible tasting coffee. Each one guaranteed to put a smile on your face for an incredible price of only £20 a month!
View full details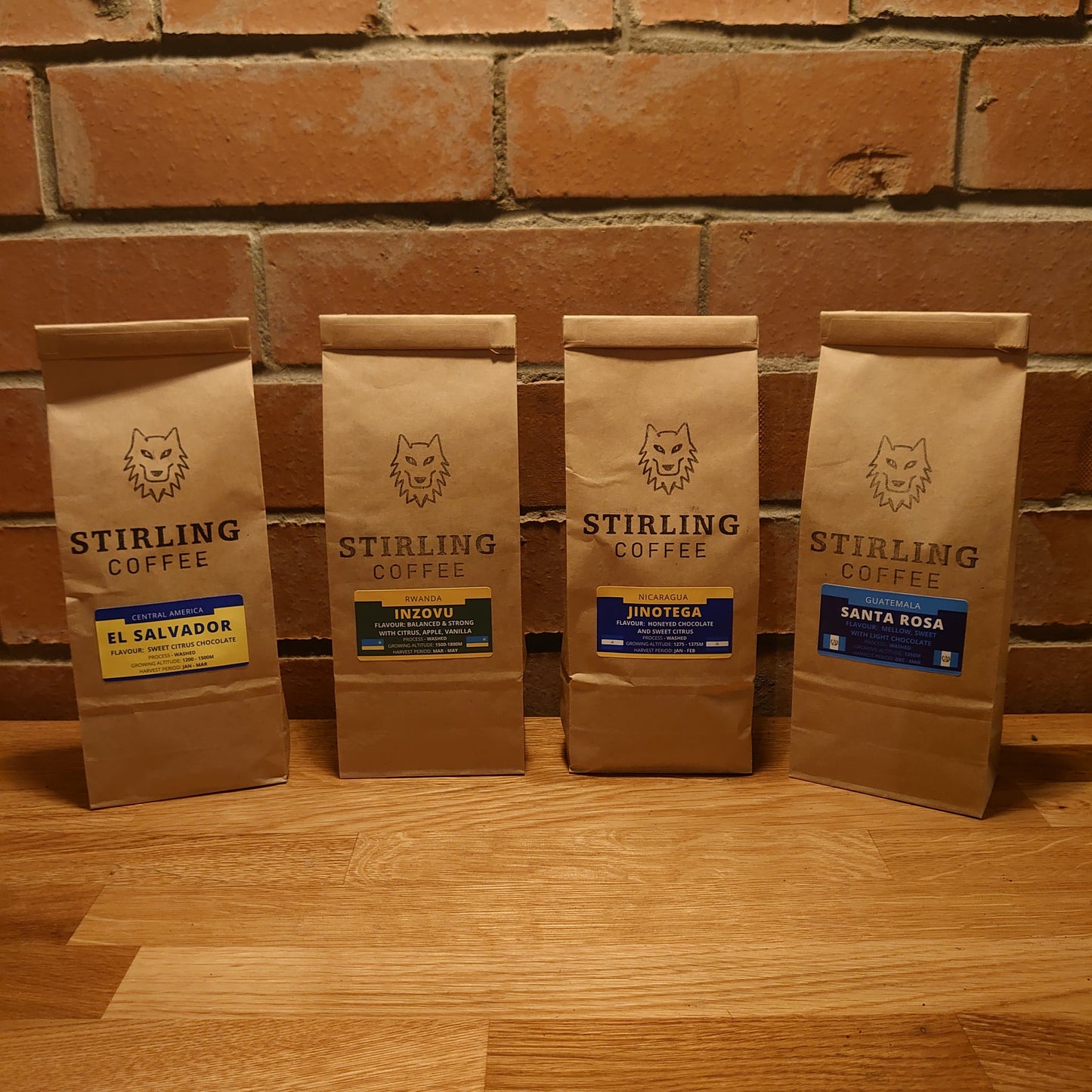 Get Barista Quality Coffee At Home In Three Easy Steps!!!
Step 1.
Pick Your Beans & We'll Roast Them On Demand!
After you place your order, Our team will get to work expertly roasting you some of the best speciality coffee around 😁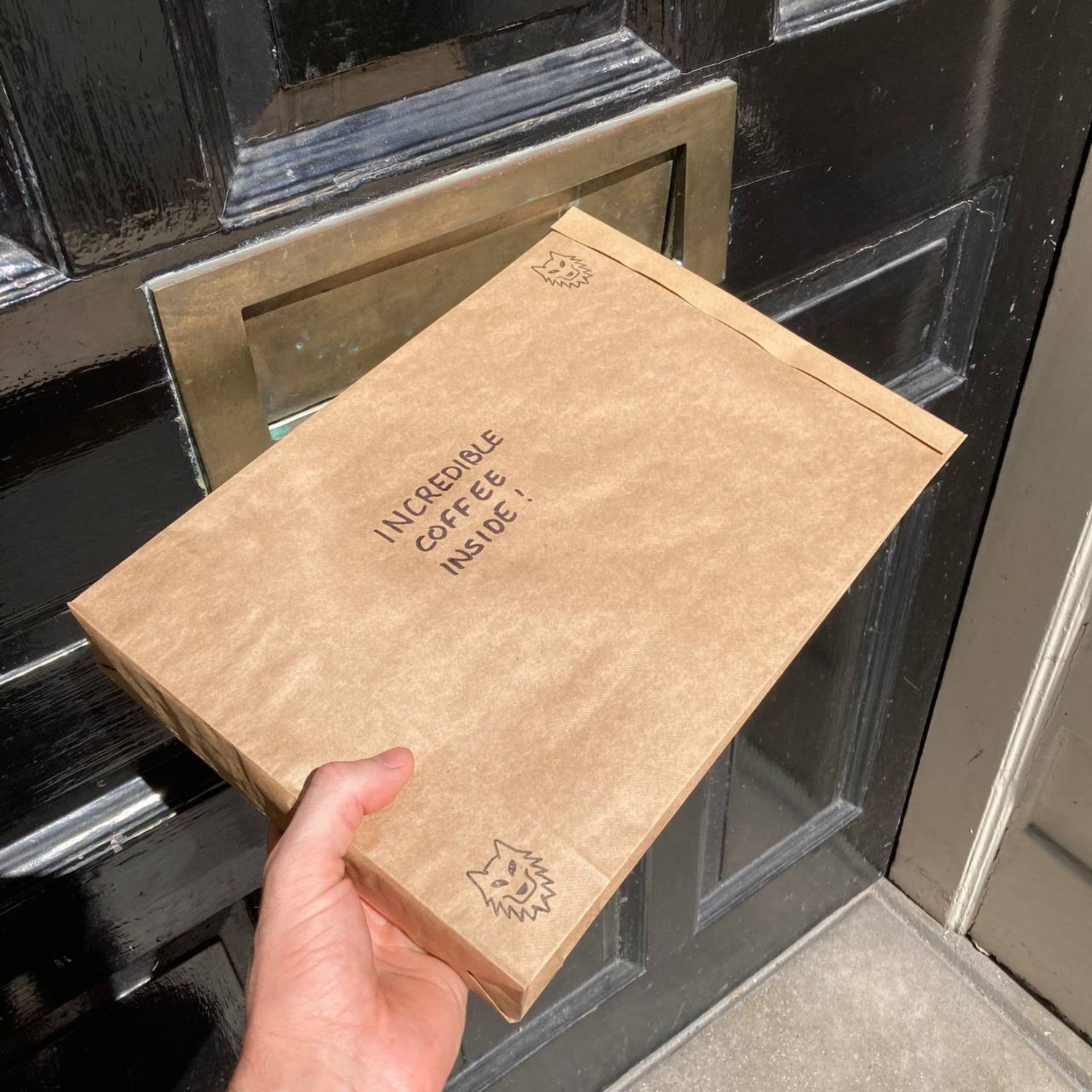 Step 2.
We'll Ship It Out FAST!
We'll get it to you super fast via Royal Mail - First Class in an eco-friendly carbon-neutral kraft paper package! ♻️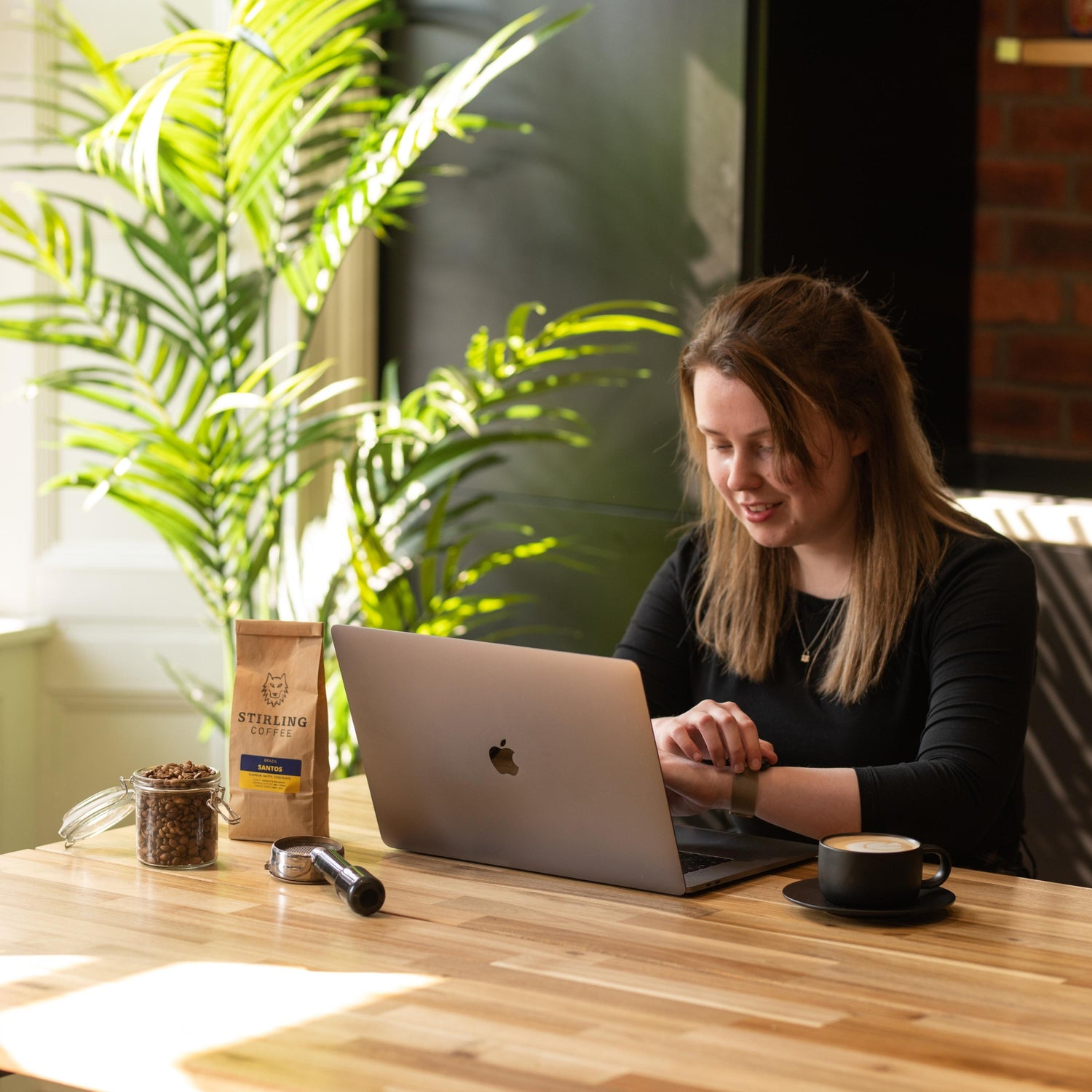 Step 3.
Barista Quality Coffee In Seconds!
What are you waiting for?! Rip open that bag, start pulling yourself some utterly incredible espresso shots or pour a filter or two and enjoy four delicious coffees from across the world!!! ☕️